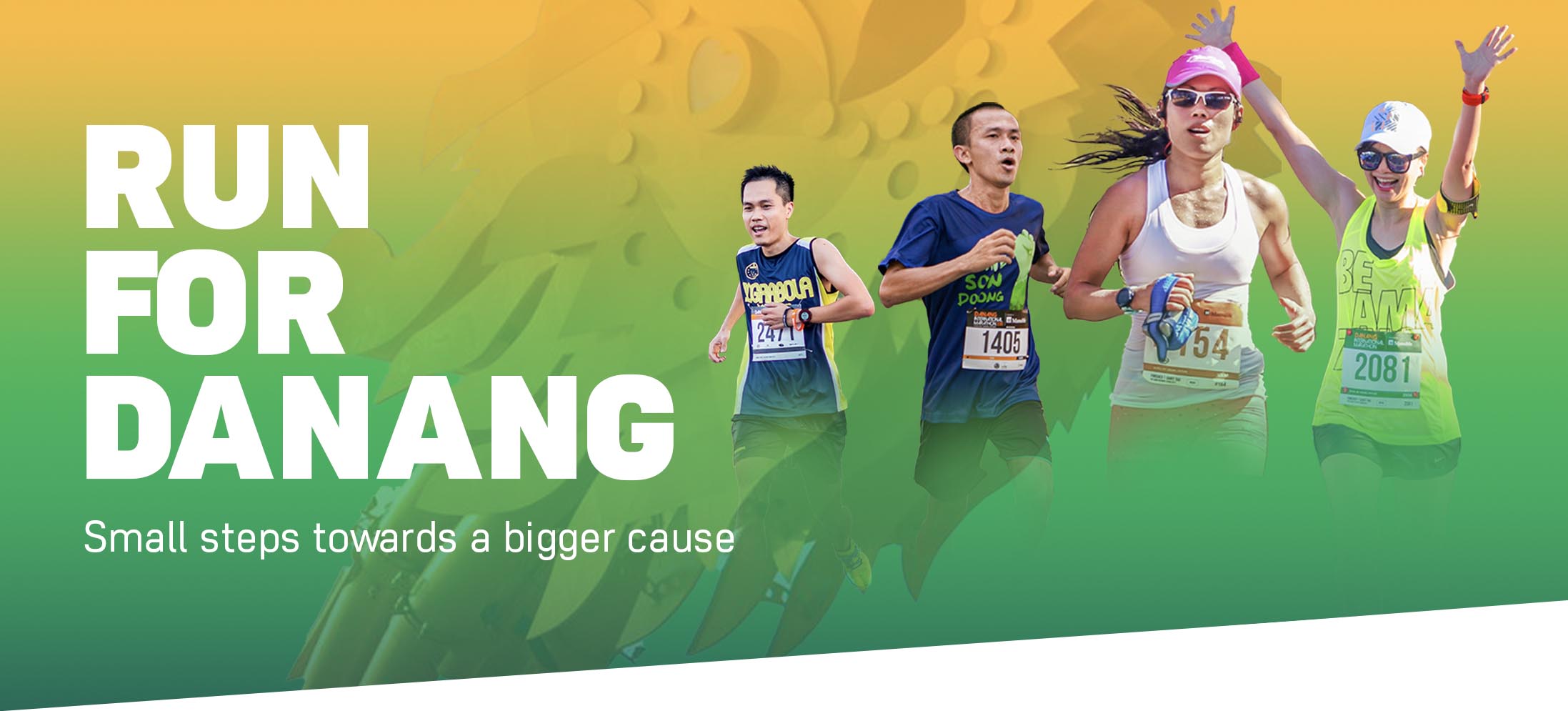 RUN FOR DANANG is not simply a message to motivate others, it is a call for action to support Danang and together we'll overcome this challenge. We, the organizer will donate a certain amount as below under your name once you complete the registered distance and submit your result.
The longer you run, the more you can donate. So it is not about where you run but it is about what you run for.
ENTITLEMENTS
* Only for registrants of MDNIM2020
Earn the bragging rights and get the recognition for your great contribution
Finisher Medals (only for 42/21/10k runners)
Finisher T-shirts (only for 42/21k runners)
Event T-shirts & Bags
E-certificate & E-badge
CHALLENGE
MOVE FOR VIETNAM
Together with RUN FOR DANANG, ManulifeMOVE also brings a special challenge named "MOVE for Vietnam" to be a part of this good-will. You just need to complete 50.000 steps on MOVE app, Manulife will donate 50.000VND to support frontliners in the fight against the pandemic.
Once completing the challenge, you will support more:
50.000VND/50.000 STEPS

Dowload ManulifeMOVE app by:
SHARE YOUR "RUN FOR DANANG" MOMENTS!
TIME: Aug 27 – Sep 16, 2020
STEP 1: Share your photos or clips when joining "Run For Danang" with a short caption in public. After that, tag our Fanpage @Manulife Danang International Marathon/ or tag our Instagram @rundanang to notify us.
You can also share with us directly by hitting the below button "SHARE NOW"
STEP 2: The organizer will choose top 10 runners who have the best photos/ clips to give 10 attractive gifts from Hammer, Anessa & Onways, if the photos/ clips have one of 2 criteria:
– The photos/ clips have the most number of "like"
– The photo/ clips have the most creative & attractive content
Besides these above prize, you can have a chance to be featured in our official social channels and our indelible look-back video of 2020. Let's share with us to motivate the others to join this meaningful movement.