You have registered for Manulife Danang International Marathon and have weeks ahead until the day of event. What do you need to do now while counting down? Let's get ready with some effective training tips for the race!
Music playlist for training:
Need a boost when training for the big run? We think an inspirational workout playlist can be a perfect motivation for you. Here is a Spotify playlist that we have curated for all of you runners out there. Check it out!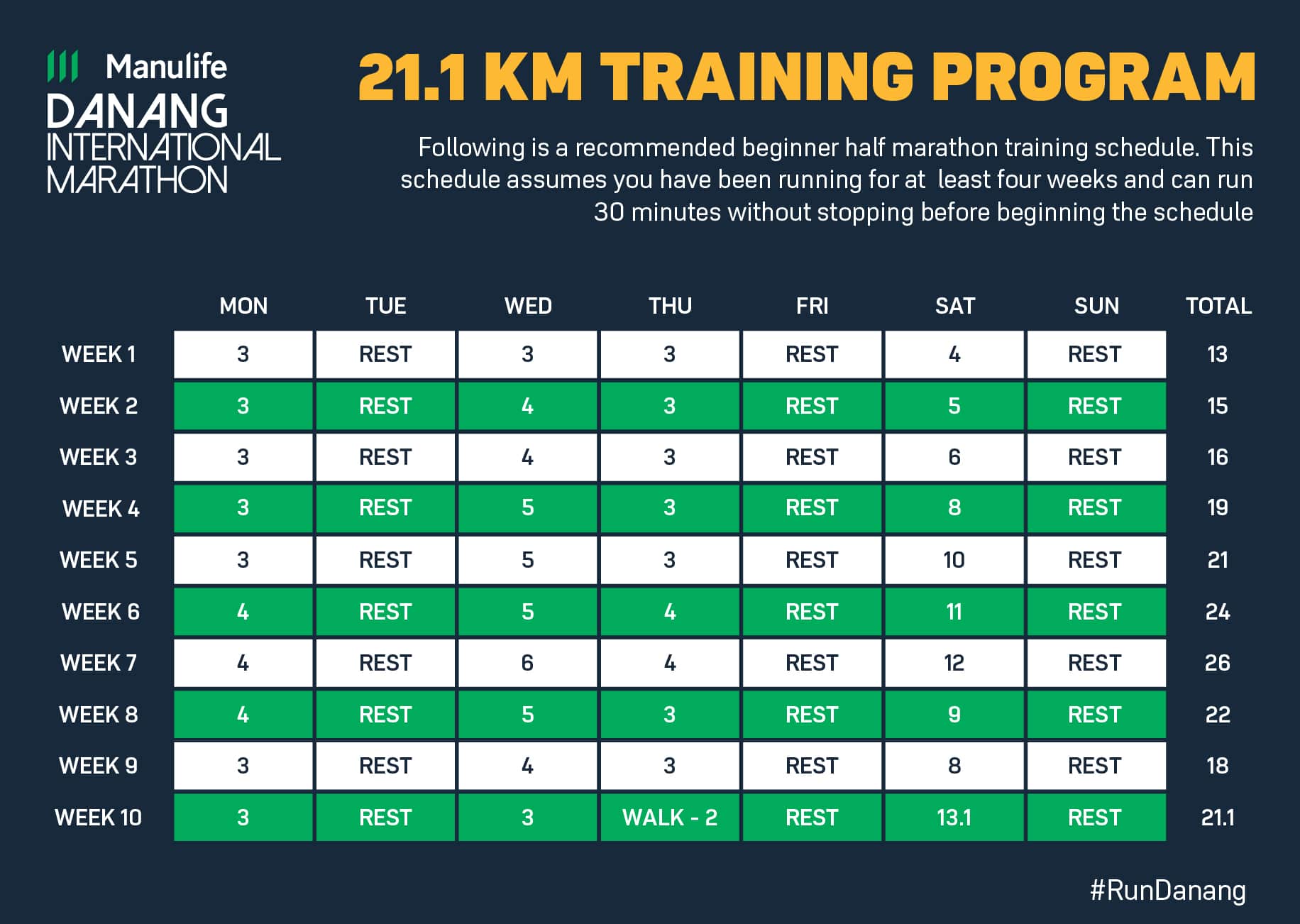 HALF MARATHON TRAINING PLAN
Suggested training plan for 21km runners within 10 weeks. This plan is appropriate for runners who can run within non-stop 30 minutes. Let's get prepared together now for the race day!